The University's Front Porch
the best of Fayetteville is always in view
A boutique hotel rich in history yet modern in the ways of comfort and cuisine, The Inn at Carnall Hall offers a special connection to The University of Arkansas in vibrant Fayetteville. Discover a welcome meeting place for visitors and locals alike, where relationships are forged, old friends reunited, and new memories made in a charming setting right on campus.
What You'll Love About Our Inn
Southern flavors served at Ella's Table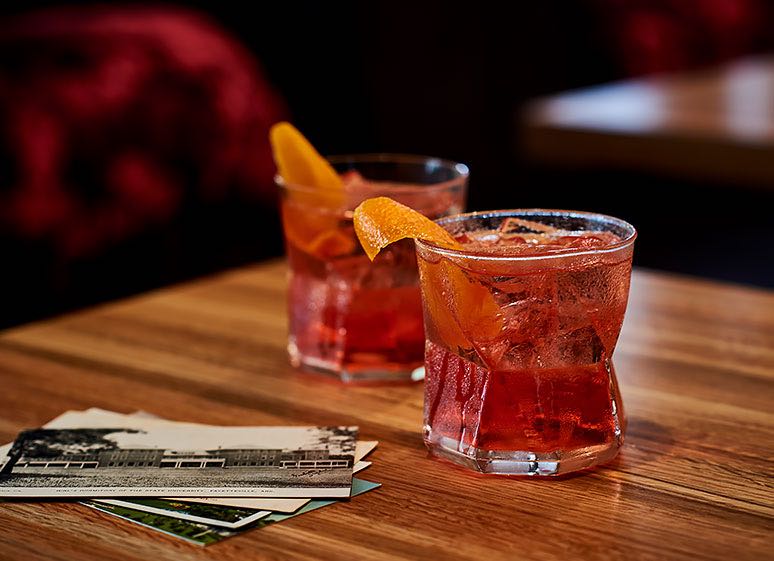 What You'll Love About Our Inn
Razorback victories in Lambeth Lounge
What You'll Love About Our Inn
We're just steps away from Dickson Street
What You'll Love About Our Inn
Wraparound porches overlooking the Lawn of Old Main
razorback pride
Cornerstone of Campus since 1905
Resting on the lawn of Old Main and steeped in Razorback pride and tradition, Carnall Hall is inseparable from the University's rich legacy. First opened in 1905, Carnall Hall has welcomed generations of young minds through its doors as a women's dormitory, fraternity house, and classrooms.
Read More
Ella's Table
Modern Comfort
Come enjoy a genuinely handcrafted, conversational dining experience with an updated modern American menu in our newly renovated space.
Read More
Lambeth Lounge
Celebrate Victories
Stake a spot on a comfy leather sofa and slow-sip a fine scotch at Lambeth Lounge, a cozy spot that honors the late Jim Lambeth, a beloved U of A architecture professor.
Read More
Old Main -
University
of Arkansas
Fayetteville, arkansas
Neighborhood pride at U of A
Our enviable campus location puts you steps away from the University of Arkansas, the Walton Arts Center, the Razorback Stadium just across campus, and the lively restaurants and bars along Dickson Street.
Explore Fayetteville