Dining And Drinks
With A Southern Spin
Kickstart your day with complimentary coffee and light offerings, savor seasonal Southern cuisine at the award-winning Ella's Restaurant, and catch the latest Razorback game over drinks in the cozy comfort of Lambeth Lounge. Feel like staying in? Just say the word and we'll serve up the goodness in the comfort of your guest room.

Equally suited for unique occasions and relaxed comfort, Ella's Table is a genuine gathering place for easy conversation and enjoying American cuisine. Coming in early March 2018!
Breakfast
Monday - Friday | 6:30 – 10:00am
Saturday - Sunday | 7:00 - 10:00am
Lunch
Monday - Friday | 11:00am – 2:00pm
Dinner
Tuesday - Saturday | 5:00 – 10:00pm
Sunday - Monday | Closed for dinner
Brunch
Saturday - Sunday | 11:00am – 2:00pm
Coming Soon!
We are excited to announce that in early March 2018 we will be Ella's Table! Come enjoy a genuinely handcrafted, conversational dining experience with an updated modern American menu in our newly renovated space.
Please note: While Ella's Restaurant is under construction, we will still be providing service for Ella's Restaurant in our elegant meeting space next door.
Grand Opening Event
Join us to celebrate the grand opening of Ella's Table. With a newly renovated space filled with live music and our new menu release, this is dining at its most honest.
Check back soon for the updated date of this event!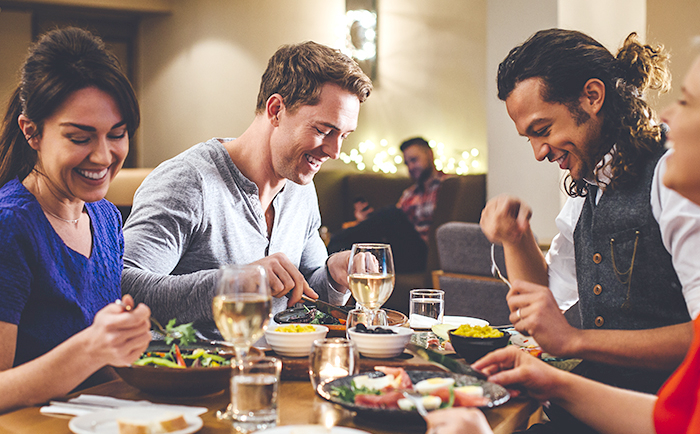 Lambeth Lounge
Named after Jim Lambeth, the lead architect on the Inn's restoration, Lambeth Lounge, offers upscale comfort. Comfy leather sofas and plantation shutters set the scene for laid-back Southern elegance. Celebrate a Razorback victory with friends, gather with colleagues, or unwind over signature cocktails, fine wine, scotches, and light meals.
Same favorite place with a twist! We are currently undergoing renovations and will be closed until early March 2018.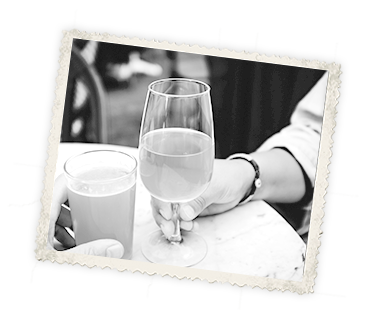 Catering Services
The culinary team at Ella's Restaurant provides catering options and wine pairing expertise that will delight guests with its seasonally-fresh flavors. Choose from an array of hors d'oeuvres to multiple-course meals, or allow our chefs to create something unique for your event.